How to use Reed Diffuser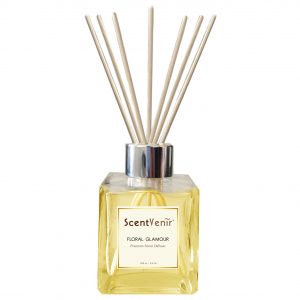 Place the sticks that came with the package into the bottle to absorb the diffuser oil.

Place unsaturated (dry) end of the sticks into the bottle.

Flip sticks so that the "dry" side of the sticks is now closest to the bottle and the saturated end is in the air.

Let your reed diffuser naturally permeate your space. Reed diffusers will continue to evaporate into the air, creating a subtle, relax and luxurious scent.
To refresh the fragrance of the reed diffuser, simply repeat steps 2-4.
Tips
• Flip the reeds every few days or weeks for more fragrance.
• Add more Reed Stick to boost up stronger scent
• More Enjoy and Pleasure!
Cautions
• Keep away from heat or flame.
• Keep at room temperature, away from direct sunlight.
• Avoid damp places.
• Avoid contact with eyes.
• Keep out of reach of children and pets